Sale Ends Soon
10% Off At Checkout!
Veranda Ireland
Ireland's Veranda Specialists
Veranda.ie is Ireland's most popular supplier of self-assembly patio roof veranda kits. Expand your garden living space today in Dublin and Ireland with our veranda selections, now offering free delivery and a 10 year guarantee.
Verified Reviews
See what customers are saying about Veranda.ie
Angela Antoniou
2022-07-21
The Veranda Original is the perfect size for a smaller garden like ours. Easy to assemble with the right tools and the result looks great. It has transformed our garden to a more inviting and usable space. It was easy to coordinate with Conor and the team keeping us in the loop with delivery times and being prompt in their responses.
Having purchased this diy flat pack veranda from veranda.ie all correspondence from time of order to actual delivery was spot on. If for any reason I needed information on actual install it would arrive in email almost immediately. So from my experience I would highly recommend this company. Keep up the good work
Aoife Reynolds
2022-04-26
Found the company very easy to deal with. They responded very fast to any queries that I had. Product arrived early too 😊
Arrived on schedule in good condition
The Product comes as a flat pack but very easy to install for a tradesman. A very modern design aswell so a great addition to the house. Would definitely recommend this company again.
I got the veranda plus and couldn't be happier with it. The quality and strength of the veranda once erected is excellent. We have external insulation on the house so I was a little concerned but there was no issues at all fixing it to the house with the concrete screws that were recommended by Conor. All my questions were answered prior and post purchase and I would definitely recommend Veranda.ie to anyone.
Martina Neylon
2021-10-06
We were delighted with the service from start to finish and the end result was as promised. It was relatively easy to install.
Very happy with my purchase and easily installed!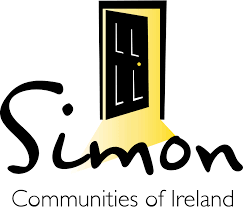 1% Pledge
We are committed to giving back by donating 1% of sales to the Dublin Simon Community, a charity which helps homeless people in Ireland.