The prices stated on the website are for supply only and include VAT. Delivery costs are calculated according to your eircode on the checkout page.
We currently have 4 payment methods to choose from:
1. Paypal
2. Debit/Credit Card
3. Bank Transfer (you will receive an email with bank details which will also be on the order confirmation page)
4. Payment Invoice.
If you select the last option, Payment Invoice, this means you will receive an email from us with an online invoice link. This invoice is generated by PayPal, the system we use to process transactions for additional security and peace of mind for our customers. 
The email you get will look as shown below: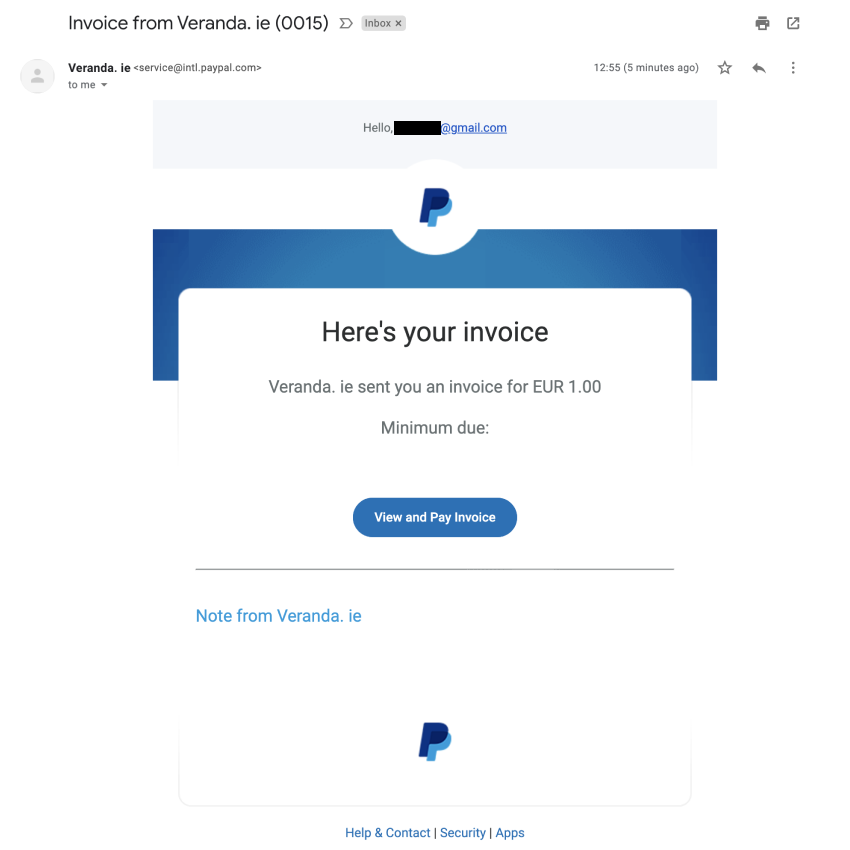 After you click on the 'View and Pay Invoice' button, you can view the live invoice link with all relevant information, as seen below.
Under payment options heading, you can first select either 'Pay full amount' or 'Pay other amount' in the payment options section of the right side of the screenshot above. If you select 'Pay other amount', you will be suggested to pay a 50% installment. Then click on the blue 'Pay' button, where you will then get the popup window shown below with the option to login to your paypal account to complete your order or to pay as a guest with your credit/debit card.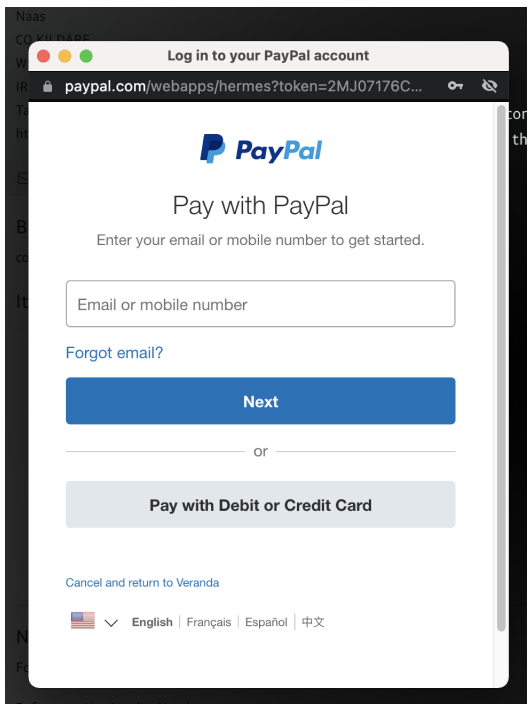 If you select the debit/card option, you will go through a guest checkout page as shown below: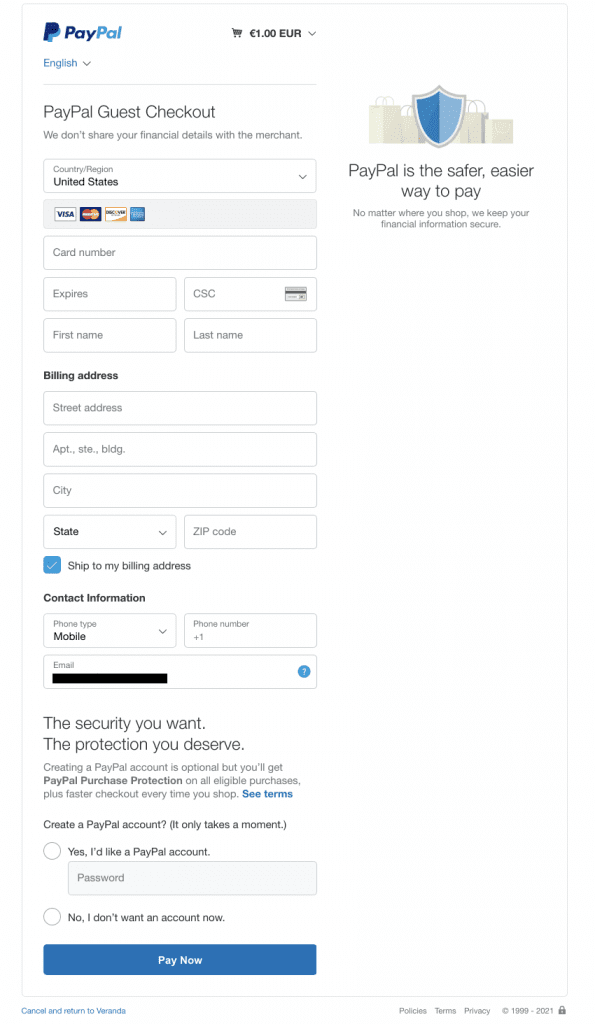 Following your payment you will receive an email confirming the payment, this is your receipt of payment for your order. If you pay a 50% deposit, then the remaining amount is due when we arrange a delivery date with you.